1. We are only one dentist in Surat Thani province who receive the board specialized qualified from both thailand and USA to be the SPECIALIST dentist
2. Computer-based Smile Design Everyone's ideal smile is different. We will discover your preferences and take your whole appearance into consideration. We can then provide you not only with an attractive smile but the one that suits you best. We use interactive computer imaging to design and simulate your chosen ideal smile in advance.
3. Five Year Guarantee Porcelain veneers, crowns and bridges are guaranteed for a period of five years. Guarantee terms are outlined in the 'Our work is guaranteed' section below.
4. No Compromises We are committed to excellence in every aspect of our work. We are members of the American Association of Prosthodontics and Orthodontics Dentistry, the leading authority on cosmetic, prosthesis and orthodontic dentistry. We only use the latest technology, materials and techniques available anywhere in the World today. No Compromises.
ABO Certified

A board certified orthodontist is committed to the highest level of patient care including a comprehensive treatment approach to ensure quality work. And board certified orthodontists must re-new their certification every 10 years to demonstrate their continuous commitment to excellence.
Joint Commission International Gold Seal of Approval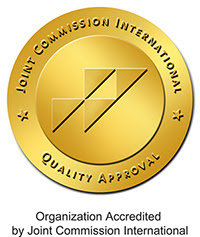 Joint Commission International Gold Seal of Approval ™ In response to the increasing number of the oversea/expat patients seeking dental care outside of their home countries, it has become important for Samui Dental Home Clinic to reach the international standards for healthcare services. The current leading body for such accreditation is Joint Commission International, a US-based organization widely seen as the gold standard for top-level healthcare service providers worldwide. JCI's uniform, high standards for patient care and safety focus on access to care, assessment of patients, infection control, patient and family rights, and education. Standards also address facility management and safety, staff qualifications, quality improvement, organization leadership, and management of information. Now, we are pleased to announce that Samui Dental Home clinic has met the rigorous standards set forth by Joint Commission International and we are now recognized JCI-accredited dental center.
Our work is guaranteed
For your peace of mind. Our services come with full warranty (within reason)
If you were provided a treatment from us, and it fails within 12 months except porcelain veneers, crowns and bridges are guaranteed for a period of five years, we will carry out any work needed to repair or replace the treatment free of charge. This will not apply if:

- within the 12-month period another dentist has carried out any treatment on the same tooth that has been done by us, or
- the patient was advised at the time of the treatment that it was temporary or a different treatment was more appropriate, but the patient insisted on a different form of treament, or
- the repair or treatment is a result of trauma or
- the patient failed to perform regular check-up program every 6 months with us.
Podium Presentations
See the list of our Podium Presentations